Rio Wellard is a former resident of Cliffside and Elm Tree House I. He is Chantal and Roxy's half-brother, on their mothers side. The three of them have the same mother, but three different fathers. Rio has never met his father, he doesn't even know who he is, let alone where he is, whether that be in prison or not.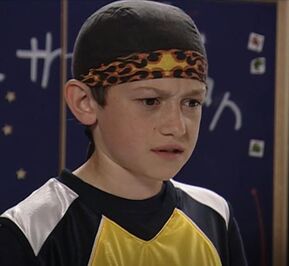 Biography
Rio moves to Cliffside Children's Home with his sisters, Roxy and Chantal. Together they make up the rebellious group the Wellards. When they arrive, they start to bully the other residents and suck up towards Duke and the new head care-worker, Sid Rooney.
Rio antagonises Crash in Sid's office helping him pack. Crash immediately takes a strong hatred for Rio and his sisters, who then proceed to chase him on the climbing frame. Luckily Tracy and the DG residents fight back.
Rio and Crash became bitter enemies and occasionally argued, like when Crash thought Rio stole his painting and when they fall out during a game. However, that day was when Rio found out about Crash's dad being in prison, which results in the pair bonding and eventually they became best friends.
After befriending Crash, Rio started to act more nicer to the Dumping Ground residents. Even though he's tough like his sisters, he can be shown to be a bit of a wimp. Like on Elaine's camping trip, he refused to go on the nature walk in case any wild animals attack him, although Layla helps to fight his nerves when the pair get lost.
Rio is seen in the Parties with Pudsey Special.
Mike returns as house chef when Duke leaves, his cooking isn't the best, but Rio and all the other Dumping Ground kids use his baked biscuits for good use, to perform a puppet show about the life of Justine Littlewood, who after a major fall out with her dad, returned to the Dumping Ground.
Rio is much older and has a deeper voice, he also is seen to now have braces. He very rarely acts like a Wellard, except when Chantal leaves to go live with her dad, they all agree that the Wellards will live on in the Dumping Ground.
Roxy becomes way more irritated with Rio, mainly because he became such a friendly goody two-shoes and much more of a wimp, like when he was worrying about Mike catching them playing instead of doing their homework.
Rio also is shown not to get along to well with Shelley Appleton when she returns, as shown in Telling Tales, when he, Lol, Tracy, Crash and Justine are banished to the quiet room. He and all the other kids protest to Mike that he should be the new head care-worker after Shelley leaves again, as to which Mike agrees.
It is also shown in this series that Rio had some sort of relationship with Layla, resulting in them going to the valentine's dance together.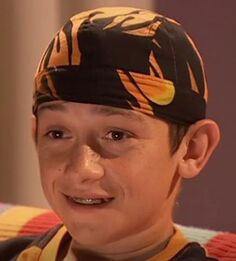 Personality
Rio is feisty but kind. He is close to his 2 sisters, and is a rebellious bully at first just like them at first and immediately becomes enemies with Crash. Chantal then leaves the Dumping Ground. He then becomes more open with the other care kids and makes friends with Crash. He and Roxy often dream big. He is a main part in Roxy's schemes. He is very protective over Roxy and cares for her even though they fight at times
Physical Appearance
Characteristics
Rio is a rebel goth like the rest of the Wellards. He has dark brown hair, freckles, brown eyes and fair skin.
Attire
He is mostly seen wearing a pirate cap, black clothes and black gothic platform boots.
Quotes
"What are you doing? This is the Wellards' room!"
"You asked me to put the bins out...."
"No... We're not doing the dirty work this time!"
"Yes! Battle Stations!"
"There's only one Rio Wellard!"
"Oh dear! No wonder you call him Crash!"
"That's a cow's name!"
"Cakes or biscuits, Mike?"
"No, Roxy, I don't want to join Al-Qaeda, then we will definitely be grounded!"
"What d'you want, Grandad?"
Appearances:
The Story of Tracy Beaker: Series 4
The Story of Tracy Beaker: Series 5
Internet Popularity and Legacy
In recent years, the character of Rio Wellard has been risen to popularity by a handful of memes. The most infamous meme is the scene during the fifth series episode "Too Many Crooks", when he asks the kids who stole his favourite Maroon 5 album. Another episode form Series 5 that has been turned into a meme is when Rio, Lol and Bouncer are playing football, and Rio starts to sing, "There's only one Rio Wellard!"
References